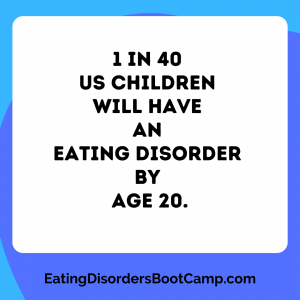 1 in 40 of all US children will have an eating disorder by age 20. 
Most of their caregivers, pediatricians, and communities will be caught off guard. 
They will be looking to dietitians for help.
Are you prepared?
The training you want. The resources you need. Eating Disorders Boot Camp. 
I know we can't prevent all eating disorders. But those 1 in 40 kids would want us to try.