Jessica Setnick has one of the most recognizable names in the eating disorders treatment world, thanks to her engaging and charismatic presentation style, her unique point of view, and her genuine ability to connect on a deep level, even from the podium. She is an outspoken advocate for the role of dietitians in eating disorders treatment and is known for her straightforward and compassionate approach to educating health professionals and the public about eating disorders and dysfunctional eating behavior.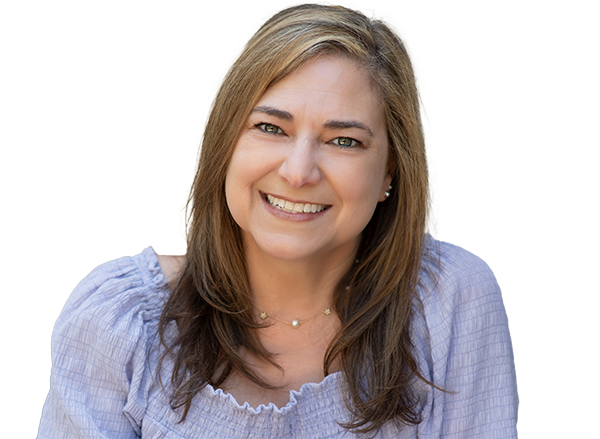 Combining a background in anthropology with a master's degree in sports nutrition, Jessica has spent her career creating practical and evidence-based eating disorder treatment protocols in every level of hospital care, on college campuses, and with every age group. She is a trusted adviser to the C-suite of eating disorder and addiction treatment facilities as they work toward more comprehensive care and recovery protection after discharge, and she helps college counseling centers and athletic departments better care for their students with eating issues.
In 2013, after 16 years of hospital and community work, Jessica closed her private practice to fulfill her mission of educating primary care professionals about our current understanding of eating disorders and how best to promote recovery and, if possible, prevention.
Jessica's signature presentation is the Eating Disorders Boot Camp professional training workshop that has been attended in person and online by thousands of health care workers around the world. She has presented at hundreds of professional conferences and community events. Her publications, including The Eating Disorders Clinical Pocket Guide, The Academy of Nutrition and Dietetics Pocket Guide to Eating Disorders, and The Sleepless Dietitian's Guide have been groundbreaking in sharing the crucial role of bio-behavioral nutrition counseling in eating disorder care and recovery. Her research has focused on the role of dietitians in eating disorder care from the patient's point of view, the experience of eating disorder dietitians during the COVID-19 era, and establishing criteria for the diagnosis of orthorexia nervosa, among other topics.
In addition to speaking and publications, Jessica mentors the next generation of eating disorder professionals through case consultation and phone and video supervision. She established EatingDisorderJobs.com and DietitianSpeakers.com to help aspiring professionals find jobs, and she precepts interns from a variety of fields.
Jessica's mission is to work toward a world where everyone who needs care for eating issues has access to appropriate care, and no one is turned away due to insurance issues or mistaken stereotypes. To move toward this goal, in 2012 she founded IFEDD, The International Federation of Eating Disorder Dietitians, to provide an advocacy platform for dietitians. With over 1200 worldwide members, IFEDD is the only organization devoted exclusively to the issues surrounding eating disorder dietitians. IFEDD supports the Eating Disorder Coalition's Nutrition CARE Act, legislation to include nutrition counseling as a covered service by Medicare and Social Security Disability Insurance. The Nutrition CARE Act has not been enacted into law, however the SERVE Act, ensuring that US military servicemembers and their families have access to residential eating disorder care, was passed into law in 2022.
Jessica has been recognized many times for her work, receiving honors from professional organizations such as Behavioral Health Nutrition, Today's Dietitian Magazine, and the Texas Academy of Nutrition & Dietetics, as well as Texas Woman's University, where she received her Master's Degree. In addition to her educational degrees, Jessica also holds Certified Eating Disorder Specialist and Certified Eating Disorder Specialist Supervisor designations.